ASSIST Creative Lab (ACL) has been characteristically busy in the last quarter of 2018, as the team continued to burn the midnight oil to work on its portfolio of projects. Among its many engagements, however, the one with the most impact and relevance on a global scale is its project with the World Health Organization Western Pacific Region Office (WHO WPRO). The project involve the design and development of posters and infographics to help raise awareness on HIV-AIDS, specifically targeting men who have sex with men (MSM).
ACL meticulously worked on the posters and infographics involving the following topics: 1) promotion of condom use for MSM, 2) raising awareness of drug-resistant gonorrhea and the importance of testing and treatment, 3) raising awareness of increasing syphilis cases and importance  of testing and treatment, and 4) promoting condoms  for people using pre-exposure prophylaxis for HIV.
For ACL, it is especially gratifying — not to mention fun and educational — to be part of this year's campaign to promote and celebrate World AIDS Day on  1 December 2018. This year's theme is "Know your status."
Apart from the WHO project, ACL has been fully committed to working and finishing several other projects including  the development of a whiteboard video and graphics for Internally Displaced People or IDPs  in Mindanao for the Deutsche Gesellschaft für Internationale Zusammenarbeit (GIZ),  E-learning modules/learning management system for Asian Development Bank's Security Awareness Training and
UN-Habitat's project on participatory slum upgrading,  as well as five coffee table books for the ARMM-DPWH, among others.
As 2019 approaches, ACL has got its work cut out once again as it braces for a number of new, challenging projects with the Department of Energy (DOE), Department of the Interior and Local Government (DILG) and UNICEF.
Below are collaborative outputs by the WHO WPRO and ASSIST to kick off the World AIDS Day campaign celebrated every December. More of the posters will gradually roll out as part of the continuous efforts to raise awareness on STIs.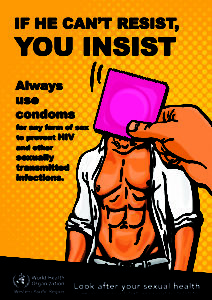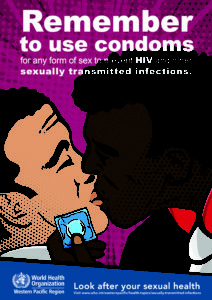 To know more about the campaign, visit http://www.who.int/reproductivehealth/topics/rtis/en/