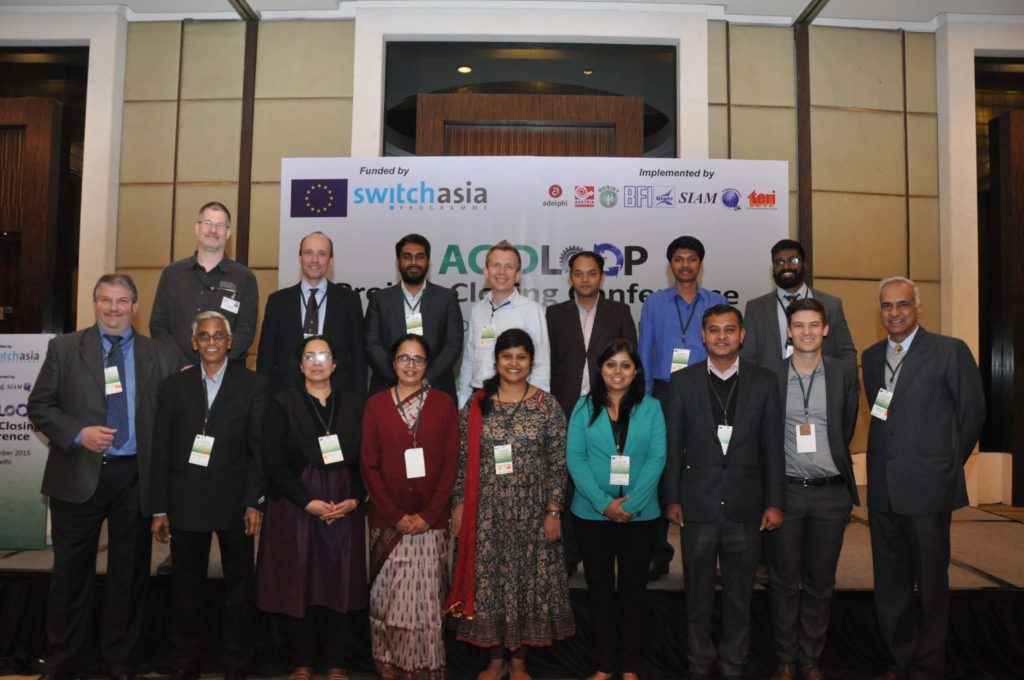 Small and medium enterprises (SMEs) constitute a major part of the ancillary industry as well as the overall manufacturing sector in India, especially those dealing with metal finishing operations. These SMEs are often constrained into using inefficient processes and technologies leading to lower competitiveness, poor environmental performance and unsafe working conditions. Moreover, they are under constant cost and time pressure from their clients up the value chain.
Sustainable production through market penetration of closed loop technologies in the metal finishing industry (ACIDLOOP) is a 4-year action under the European Commission's SWITCH-Asia Programme, which aimed to introduce technology innovation as well as resource efficiency in the metal finishing companies (SMEs) that would lead to improved environmental quality and combat pollution through advanced water treatment measures and energy efficient processes. The objectives of the project were (a) improved urban environmental quality in the urban regions of National Capital Region (NCR) and Chandigarh, Pune, Ahmedabad and Chennai; (b) improved living conditions in the target regions and (c) improved production technologies.
Some of the important activities carried out to achieve the project objectives include raising awareness and delivery of trainings on the concept of closed loop technologies, adaptation of resource efficiency toolkits and individual consultations on resource efficiency and acid recovery measures. ACIDLOOP was able to benefit a total of 106 companies through the individual consultation on resource efficiency and acid recovery measures. This resulted in an average decrease of more than 20% of material, energy and water consumption in participating companies across all regions. In addition to this practical demonstration, two acid recycling and one water recycling technologies were also showcased across all target regions.