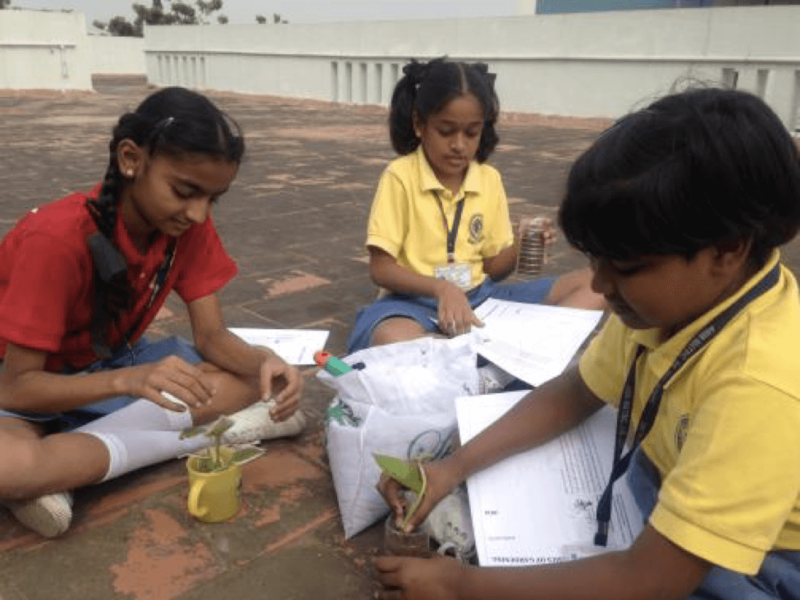 School gardens serve as living laboratories where academic subjects can be integrated and the children can be active participants in the learning process.
In order to introduce children to such learning, 1,2,3 Grow was an initiative that promoted the creation of gardens at schools in the Indian state of Tamil Nadu. The main aim behind 1,2,3 Grow was for children to gain appreciation and respect for the environment that lasts into adulthood. The initiative also aimed to promote improved social skills amongst school children such as, working in groups and problem-solving; and to prepare them for higher education.
Gardens were built in private schools where children could practice their social skills and learn how to grow plants from which they get healthy food to eat. Workshops were also conducted as a supplementary activity to these pilot gardens.