ASSIST Asia Newsroom
Youth4Asia Solutions Search on Education
Details

May 18, 2015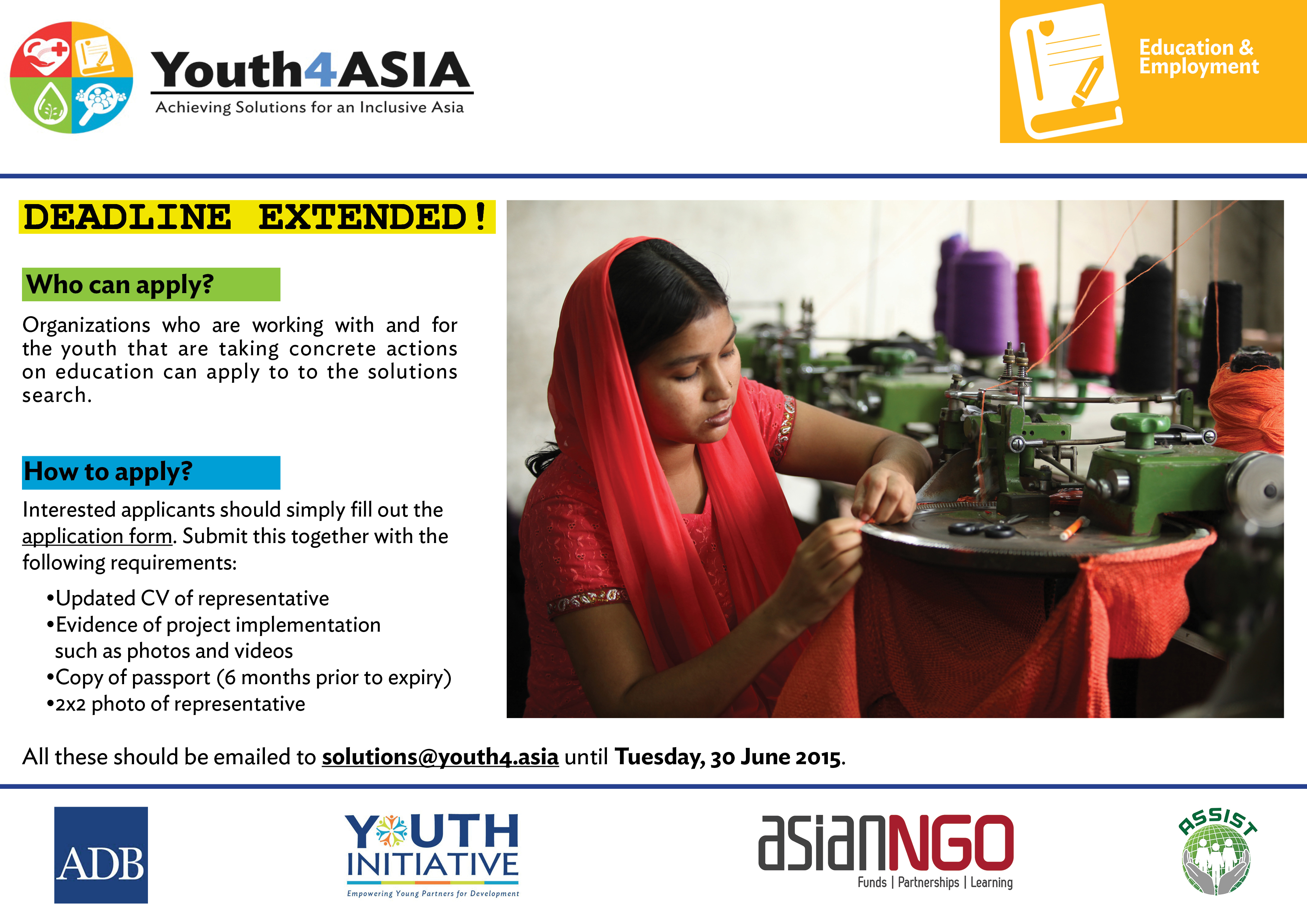 The ADB NGO and Civil Society Center's Youth Initiative - in collaboration with ASSIST- is launching the 3rd installment of the Youth4Asia Solutions Search. All youth-led organizations, youth-focused or youth-implemented projects on Education across Asia and the Pacific are invited to apply for a chance to win USD 5,000 and participate in the Asian Youth Forum in ADB HQ this August 2015.
The competition is looking for projects that work to improve the current state and access to education in the region and empower communities, women, children and the youth. Don't miss the chance to join the Solutions Search especially if you have initiatives that work to:
Increase enrollment
Improve education outcomes
Increase access
Reduce costs
For interested youth and youth at hearts, you can join the competition by filling out the application form and submit it together with the CV, 2x2 photo and copy of passport of your organization's representative, as well as photos and videos of your implemented project, to This email address is being protected from spambots. You need JavaScript enabled to view it. .
Deadline for applications is on 12 June 2015.